Submitted by Alicinha
Washington – a nap three times a week help the heart and reduce mortality from cardiovascular disease, especially among men, according to a study conducted in Greece and published this Monday in United States.
People who regularly sleep nap at least thirty minutes three times a week, have a 37% less chance of contracting cardiovascular disease, reported researchers from the Harvard Medical School and the Medical University of Athens.
"The message to the public is clear: if you can not hesitate to sleep nap," said Professor Dimitrios Trichopoulos, one of the authors of the study, published by the American magazine Archives of Internal Medicine.
Also, sleep in the afternoon relieves stress on individuals in good health. This is more significant if one takes into account that numerous studies have established a link between stress and its impact on cases of coronary heart disease mortality.
The benefits of sleep during the day, a traditional practice in Mediterranean countries, are higher in people who work. "The incidence is lower in individuals inactive or retired," said Dr Androniki NASK, lead author of the study trabajos.El not yielded concrete results on the incidence of sleep in active women.
The research was conducted for six years in Greece between 23,681 men and women in good health. In recent days the French government launched a program to encourage the dream among the population, given the high rates of insomnia, which affects one in three French.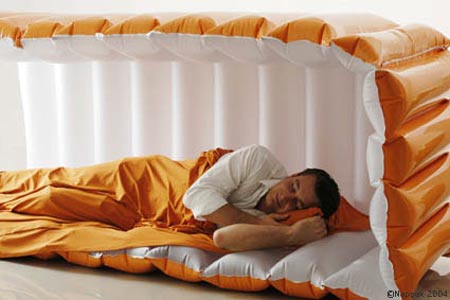 Sources: Revista Perfil